Our story
Committed to creative, sustainable food
Les Nouveaux Affineurs is founded on the determination to offer a new product that supplements the existing range of cheeses. These options are 100% plant-based and 100% natural, with no compromise on taste.
The project first came about in 2017. Nour Akbaraly, founder of Les Nouveaux Affineurs, took advice from experts in nutrition, maturing and fermentation. The first products emerged a few months later, and quickly won over gourmets and great chefs alike!
Delicious products
A variety of rich flavours, luscious textures... A true delight for the senses that even the fussiest palates will appreciate! Firm, creamy, smooth – mild or strong – each Affiné and each Frais is deliciously unique.
An ultra-short list of ingredients
All our ingredients are plant-based, natural and organically certified, and our products are artisanally produced. We principally use fair-trade organic cashew nuts and, in some cases, a bit of 100% French organic soy. We add ferments, water, a pinch of Camargue salt, and a few organic aromatics in our Frais products... That's all. There are no additives or preservatives in any of our products. Our mastery of artisanal fermentation brings magic to your taste buds.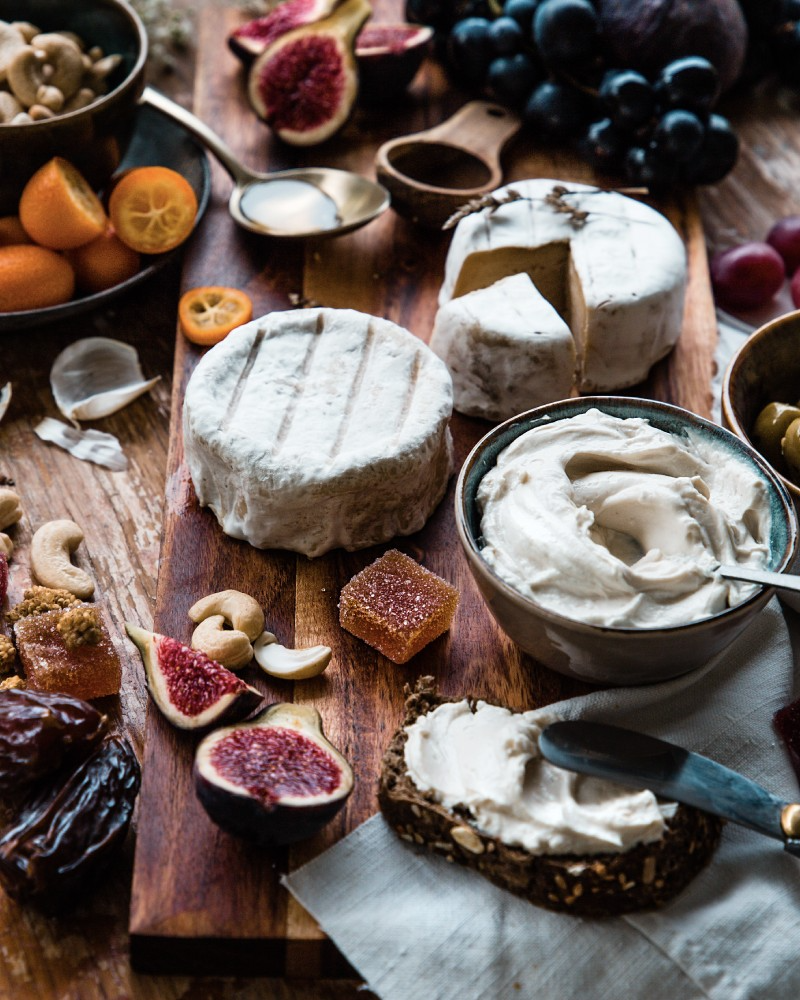 Considerable nutritional advantages
"Great flavour, better habits" is our slogan, because it sums up what is important to us. Our Frais and Affinés are not only delicious: they are less fatty, cholesterol-free, lactose-free, and easier to digest than dairy cheese..
A lower environmental impact
Nearly 15% of the world's greenhouse gas emissions responsible for climate change are caused by livestock farming. Each of our plant-based creations produce five times less CO2 than its dairy cheese equivalent! Our products are also all certified organic, and our 100% French soy is GMO-free. Our free-trade organic cashew nuts are imported by ship, reducing the impact of transport on their carbon footprint. Growing organic cashew nuts also has a positive impact on the environment, since the cashew tree sequesters carbon from the atmosphere.
Nour Akbaraly
Founder of Les Nouveaux Affineurs
"Inspired by the best master cheese-makers, we ferment and artisanally mature our delicious 100% plant-based creations. We would like to offer the pleasure of "cheese tasting" to everyone".
Join us
Are you interested in gourmet food and innovation? Would you like to get involved in a project with a very positive environmental impact? Would you like to be part of a cheerful, ambitious gourmet team?
Consult all our currently available positions on our LinkedIn page..
See all our offers
Couldn't find a suitable position? We are always on the lookout for talented people. Feel free to send a speculative application!
Contact us